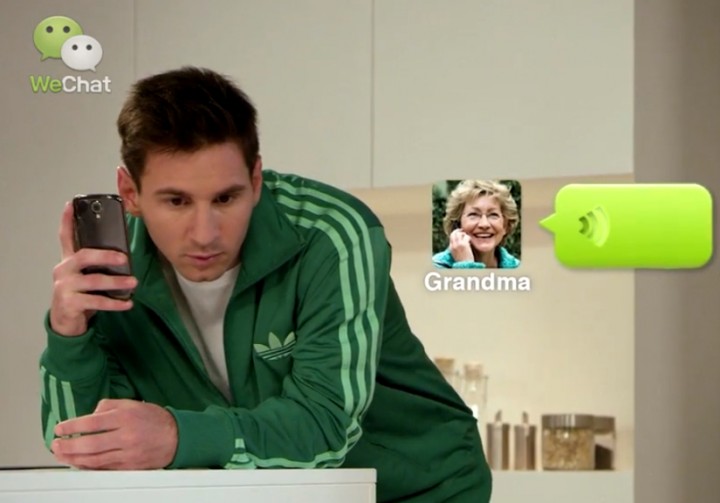 Chinese web giant Tencent (HKG:0700) revealed its Q3 2013 earnings report this evening. The figure that everyone is looking for pertains to WeChat: it now has 271.9 million monthly active users in Q3. That's up 15.3 percent from Q2, and up 124.3 percent from the same time a year ago. That combines its Chinese and overseas users. The messaging app has 100 million registered users outside of China, the company said in August, but most of its user-base is in mainland China. Whatsapp has a more global spread among its 350 million active users.
Tencent hailed the WeChat growth as due to games and online payments being added to the app – though only for Chinese users – earlier this summer.
Here are the main financial numbers from Tencent:
Total revenues of $2.53 billion in Q3 this year, up 34.3 percent from same period last year.
Revenues from value-added services and advertising were also up strongly, hitting $1.89 billion and $226 million respectively.
Q3 profit is $630.5 million, up 19.6 percent year-on-year.
E-commerce revenues have more than doubled in the past year as Tencent finally gets into the swing of online shopping. It hit $383.8 million in Q3.
More Tencent user numbers:
QQ instant messenger grew very slightly (0.4 percent up from Q2) to reach 815.6 million monthly active user accounts.
Peak simultaneous QQ users: 178.2 million.
Monthly active users on QZone – the Facebook-like network strongly linked to QQ – hit 623.3 million, up just 0.5 percent from Q2.
89 million users of fee-based QQ/QZone value-added services.
Tencent's full Q3 report is here (PDF file).
(Editing by Willis Wee)
4,015 total views, 1 views today